Autumn Recipes: Pumpkin Spice Smoothie Bowl
Autumn: It's pretty much everyone's favourite season. Yet, Autumn recipes don't get the credit they deserve! If summer has fruits and salads and cocktails and sunshine, then winter has snow and pies and veg and gravy. But what exactly does autumn have? Well actually, we think that's pretty obvious…
Is it because of the fantastic orange and brilliant yellow hues of the leaves that still cling to the trees that autumn is the best? Or maybe the crisp crunch of foliage underfoot?  Or could it be the simple joy of wrapping up in your favourite coat? Whatever it is, autumn is a time of year that is universally adored.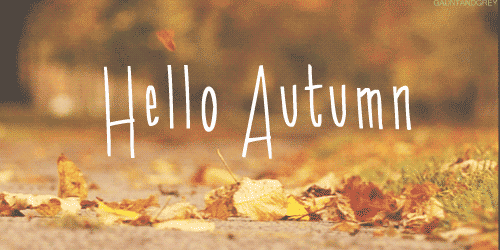 Okay sure, the cynic in us might have something to say about denial and the effect of watching summer slip – all too quickly – away. But there are some things that you just can't not love about Autumn.
If winter has Christmas, Spring has flowers, and Summer has – let's be honest – the sun. Then Autumn's major stake to the seasonal throne has nothing to do with leaves or trees or hygge. No, the best thing about Autumn is pumpkin spice.
First there was the Starbucks PSL (pumpkin spice latte) and then came Pret with the PSFW (yeah, thats a pumpkin spice flat white) and now @NourishingNaturallyWithChloe is here to take on the Titans with her very own PSSB (pumpkin spice smoothie bowl).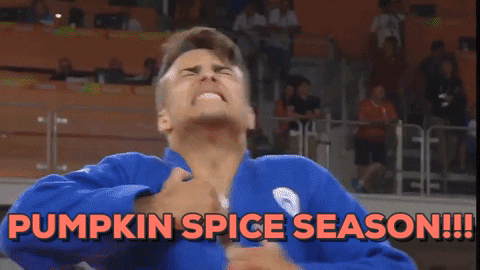 Chloe's creations are always super healthy and this one is no different. It is absolutely jam packed with potassium rich foods like apricot and banana, which is our number one nutrient this autumn, and she ramps up the energy with vegavero protein and superfood powder. And if that wasn't enough then think about this – why have just one cup of cosy autumnal bliss when you could have a whole bowl and feel fantastic afterwards!
Honestly, we've never been happier that it's October.
Pumpkin Spiced Smoothie Bowl
You will need:
This recipe is absolutely laden with treats, sweets and natural remedies and is the perfect start to your day. Weighing in at around 1000 mg of Potassium per serving this hearty smoothie will give you the energy boost you need to keep going this autumn.
150g pure pumkin purée
3 medjool dates
2 dried apricots
1 frozen banana
1/2 a scoop of Vegavero vanilla protein powder
1 teaspoon of Vegavero vitality mix
1 teaspoon of maca powder
1 teaspoon of flax seeds
1 and a half teaspoons of cinnamon
1/2 a teaspoon of nutmeg
100 ml of water
and 4 ice cubes (you can also try coffee ice cubes for an extra caffeine boost)
Method:
The best thing about being a vegan is the prerogative to have a little fun. I mean really how often to you get to use all these fantastic ingredients at once.
Even better. All you to do is put them in a blender and turn it on until you have yourself a simply fabulous smoothie.
Garnish with some choice toppings and you're done!
We like shaved almonds or macadamias, some unctuous, gooey, caramelly Medjool dates and a liberal sprinkling of nutmeg and cinnamon to finish and you can be #NourishingNaturallyWithChloe too!
Products in this post
Superfood Mix: Refine
Vanilla Vegan Protein
>